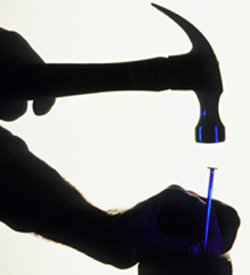 Kansas City's Custom Tile and Stone Contractor. No matter what your taste or decorating style, our manufacturers offer a host of tiles and natural stones that will compliment any room of your home. Our wide range of choices, solid construction and high-quality tiles allows you to create the perfect atmosphere in any room in your home — soft and romantic or bold and striking. Whether it's the kitchen, the bathroom, a foyer or fireplace, chances are American Tile and Stone has the tile or stone you need to create the look and feel you want.
At American Tile and Stone, our goal is to do the job right the first time and in an efficient and professional manner. We know what customers are looking for in a new home or renovation project—quality workmanship and dependable service. We pride ourselves in delivering these services and know that a tiling job done by American Tile and Stone will enhance your home's value for years to come.
We specialize in tile and stone installation for floors, walls, and showers. We follow the Tile Council of America guidelines and stay up-to-date on the latest training. This allows us to provide you with the best tile and stone installation possible.
For a free estimate, please call us at 816-974-tile (8453) or email us at ats@atstile.com